Home
/
News
Boats stranded by storm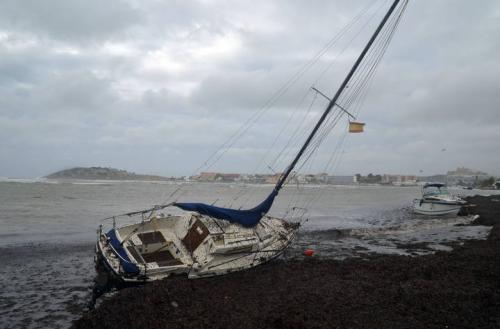 The area of ​​Talamanca has been the most affected. The beach has completely disappeared under the waves and the wind 
has run aground several boats in the sand.



On the other hand, the wind has knocked down at least three trees in 8 d'Agost Avenue, in front of the Health Center of Vila. 
One of the trees has fallen on a car that was parked by, breaking the front window. A fence has also collapsed in the Botafoc area.




Inside the city, the firemen warn of the detachment of a scaffold that had been placed in the street Felip II, precisely to arrange 
a detachment of cornice that had occurred this summer.




But not only has there been damage in Ibiza, the Fire Department of the Consell ensure that they are intervening in several 
areas with two endowments. In Santa Eulària they have to intervene by a loose uralite and in Es Cavallet by a pine that has 
fallen on an electric line.

 

http://multimedia.diariodeibiza.es/fotos/local/temporal-ibiza-45857.shtml