Home
/
News
Ibiza Gold Cup 2022
Open the Med regatta season and join the Ibiza Gold Cup from May 23rd – 26th.
An exclusive sailing event for 60ft+ yachts (Performance cruiser, Cruisers & Classics). We combine 3 days of competitive sailing from bay-2-bay with an all-inclusive surprising social program at daily different venues with entertainment in the evenings resulting in great group dynamics. Ideal circumstances for teams to (carefree) train, compete, relax, network but enjoy above all.
Sports and teamwork combined with the most idyllic regatta conditions of the Mediterranean. The ideal start of the Mediterranean regatta calendar and to enjoy the vibrant atmosphere of Ibiza during the opening season.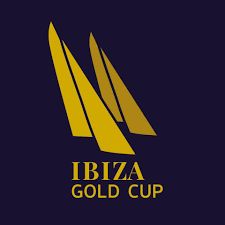 SAILING & SOCIAL PROGRAM INFO:
– Every day another sailing area & surprising venue –

Opening Monday evening, May 23
Registration at the stylish Marina Es Nautic and grand opening drinks & dinner at a vibrant informal location.

Sailing day 1, Tuesday, May 24
Breakfast & skipper briefing at Es Nautic and prepare for raceday 1 rounding Ibiza North or South towards the next surprising venue.

Sailing day 2, Wednesday, May 25
Wake up at an astonishing location and prepare for raceday 2 near or towards the turquoise waters of Formentera and hidden hot spot.

Last sailing day & grand closing, Thursday, May 26
Wake up at again another beautiful location and set for the last raceday towards the final magic destination for our closing dinner party.

Registration

We invite you to join us for this priceless experience.
Once sampled highly addictive!

More via info@ibizagoldcup.com or call +31 6 4624 0696